This article is a stub.

Please help Shop Heroes Wikia by expanding it, adding pictures, and improving existing text. If you are adding value, please do not forget to remove any boost applied (e.g. for building investment, remove the mayor boost on the price)
Background
"This monster of a man puts fear into the hearts of his opponents just by staring at them. Kurul wants to become King of the Plains, but he needs to find his ancestor's weapon first."
Kurul is a Fighter unlocked at the Hunter's Lodge. Investing in the Hunter's Lodge will grant him experience points and will also boost his power temporarily. Leveling up the Hunter's Lodge increases his level cap.
Hero Quests
As you raise your heroes' levels you will be able to send them out on personal quests, earning you exp, gems, and some background story on the character.
Quest 1 - Hidden Cavern
"KURUL WANT TRIBE LEADER. KURUL NEED FIND ANCESTOR SKULL CRUSHER. MAP LEADS TO ANCIENT CAVERN."
Requirements:
Hero - Kurul
Equipment - Protection Dust
Hero - Karal
Equipment - Arcane Guard
Quest 2 -
"Quest Test"
Requirements:
Hero -
Equipment -
Hero -
Equipment -
Hero -
Equipment -
Recommended Power -
Xp Gained -
Quest Time -
Quest Reward -
Ability Unlock - Adrenaline II
Quest 3 - Ancient Guardian
"NOW WITH ANCESTOR SKULL CRUSHER. KURUL NEED DEFEAT ANCIENT GUARDIAN. AND BECOME TRIBE LEADER."
Requirements: Level 30
Hero - Kurul
Equipment - Ember Shield
Hero - Theor
Equipment - Earthquake
Hero - Melina
Equipment - Sacred Scepter
Flavor Text
Greeting - " GIVE KURUL! "
Discount - " I NOT CRUSH YOU! "
Surcharge - " I CRUSH YOU!"
Compliment Success - " KURUL! "
Compliment Failure - "HUH?"
Suggest - " YOU THINK KURUL NOT THINK? "
Refuse - "ANGRY!"
Sell - " KURUL! "
Experience Chart
| Hero Level | Experience Needed |
| --- | --- |
| Level 1 | N/A |
| Level 2 | 30 |
| Level 3 | 100 |
| Level 4 | 210 |
| Level 5 | 400 |
| Level 6 | 740 |
| Level 7 | 1,250 |
| Level 8 | 2,050 |
| Level 9 | 3,250 |
| Level 10 | 5,000 |
| Level 11 | 8,600 |
| Level 12 | 13,000 |
| Level 13 | 19,500 |
| Level 14 | 28,500 |
| Level 15 | 42,000 |
| Level 16 | 60,500 |
| Level 17 | 87,500 |
| Level 18 | 125,000 |
| Level 19 | 180,000 |
| Level 20 | 255,000 |
| Level 21 | 395,000 |
| Level 22 | 560,000 |
| Level 23 | 790,000 |
| Level 24 | 1,100,00 |
| Level 25 | 1,550,000 |
| Level 26 | 2,200,000 |
| Level 27 | 3,050,000 |
| Level 28 | 4,300,000 |
| Level 29 | 6,000,000 |
| Level 30 | 8,350,000 |
| Level 31 | 13,500,000 |
| Level 32 | 19,000,000 |
| Level 33 | 26,500,000 |
| Level 34 | 37,500,000 |
| Level 35 | 52,000,000 |
| Level 36 | 72,500,000 |
| Level 37 | 100,000,000 |
| Level 38 | 140,000,000 |
| Level 39 | 195,000,000 |
| Level 40 | 275,000,000 |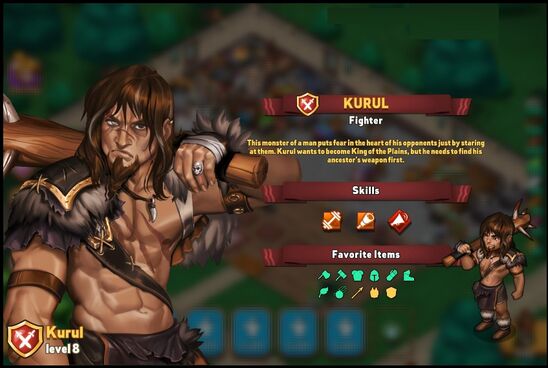 ---